Reporting
Example Reports
Services Used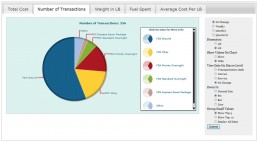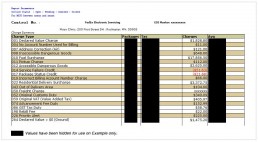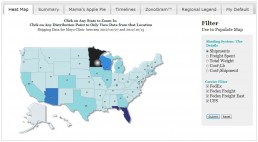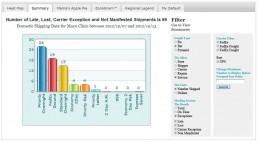 How can you manage buying habits and transportation spend if you cannot see what is being spent and who is spending it? With Supply Chain Solutions' Logistics Program, you have access to our back-end auditor's online portal which provides transparent data needed to affect transportation spend optimization. Success in cost savings increases when you can see information such as:
Services used – Lower transportation costs easily by analyzing what service types are being selected and then educate those users to utilize the less expensive transit options which meet business needs.
Surcharge costs – There are hundreds of surcharges being used by transportation providers to increase their profits. By knowing which surcharges are necessary and eliminating the others, your transportation costs decrease. A good example is the surcharge for Declared Value. If your organization is self-insured, why pay for duplicate insurance expenses?
Shipper information – Detailed reports from our transportation auditor assists the organization to determine which vendors are not compliant to your inbound program. This allows the organization to prioritize their vendor compliance efforts.
Carrier performance – Utilize historical data to emphasize that purchasing premium services to ensure delivery is not necessary when the transportation carrier consistently demonstrates superior performance.
Our back-end auditor makes it easy to work with the data. They offer multiple report format options from basic text formatting (CSV, TXT), to easily manipulated formats (Excel, Word, or HTML), or more stationary options such as PDF. This data may be scheduled to update you automatically or accessed when you need it. With Supply Chain Solutions' Logistics Program and our back-end auditor's portal, you will have the tools for seeing and managing your transportation costs.